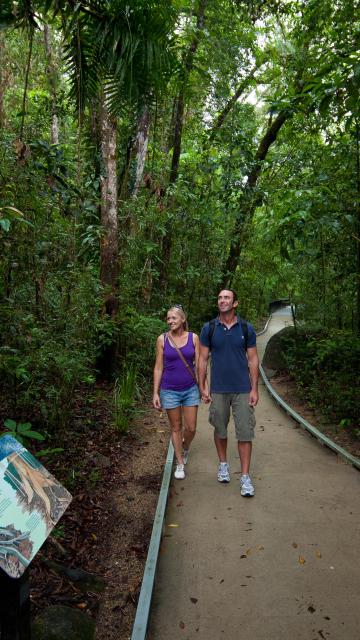 Self-Guided Walks
at Mossman Gorge
Mossman Gorge Self-Guided Walks
Embark on your own adventure through the Gorge with a voyage through the lush green rainforest. Soak up the wonders of the national park at your own pace as you navigate walking tracks and trails, including the popular Gorge Circuit. Pack a picnic lunch to savour at one of the many water holes, where you can find a quiet place to sit back, catch your breath, and appreciate the wonders of your surroundings. Find yourself under the towering canopy of the rainforest, beautifully framed by the striking mountains.
All of the walking tracks are clearly signposted and maps are also provided upon entry. Seasonal track closures may occur from time-to-time due to localised flooding or track maintenance.
Recommended Walks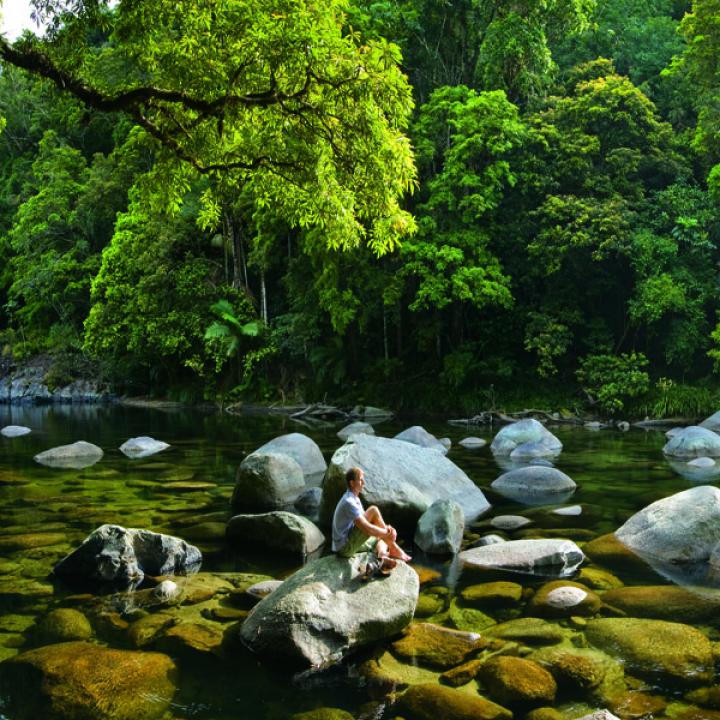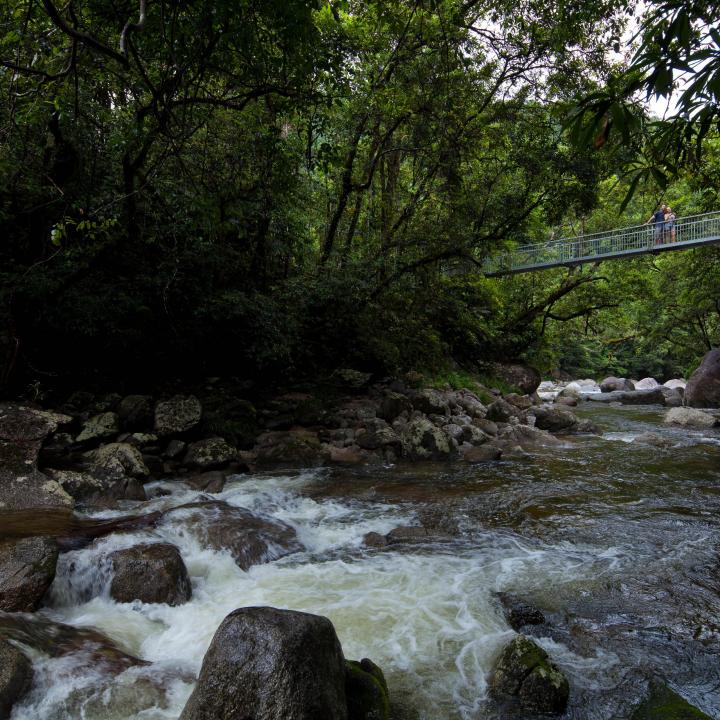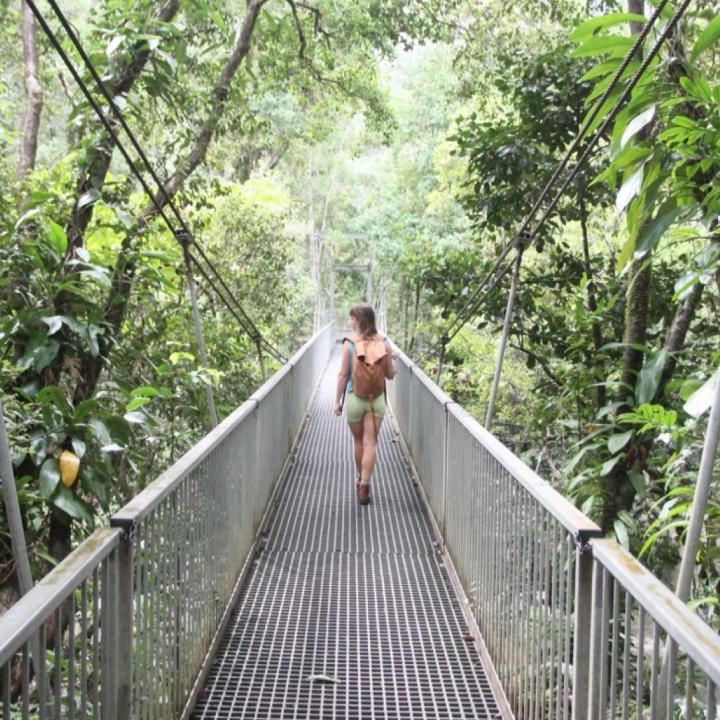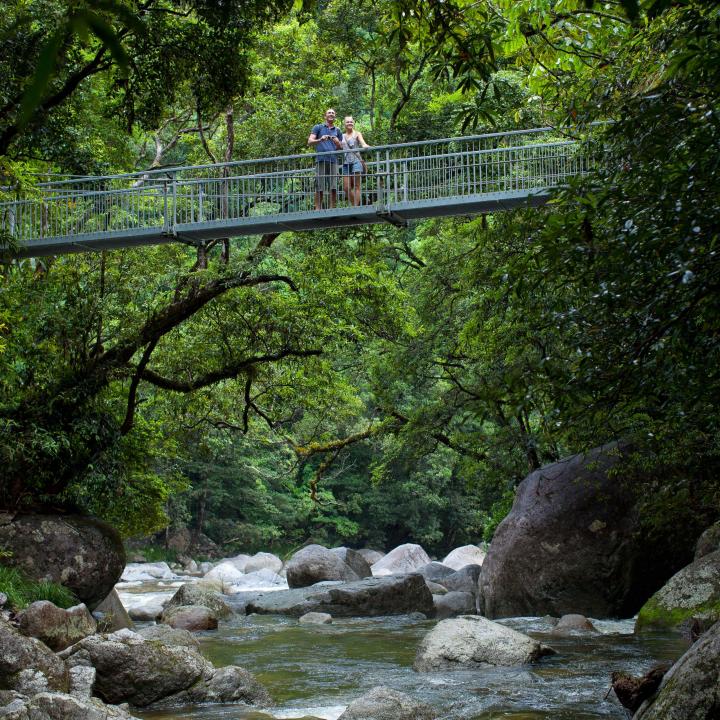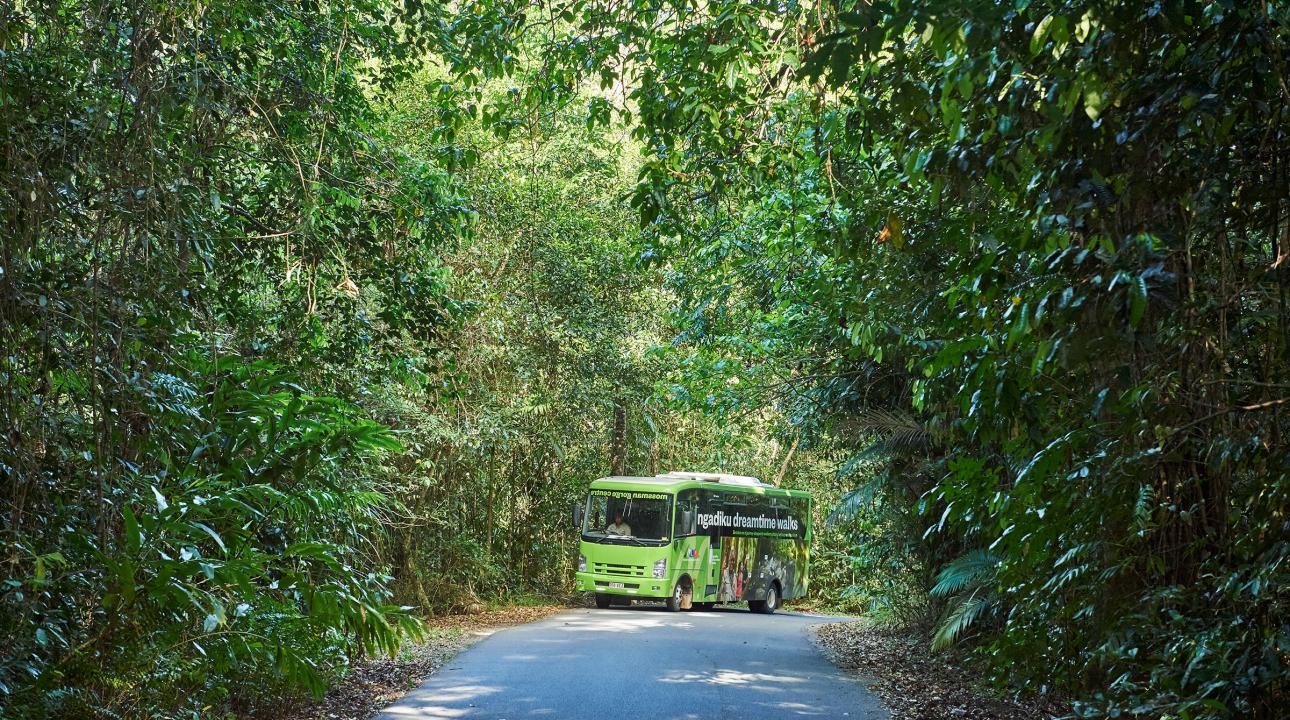 Wheelchair Accessibility
The shuttle bus, picnic area, toilets and the rainforest boardwalk Baral Marrjanga, which leads from the shuttle bus stop to the Mossman River lookout, are all wheelchair accessible.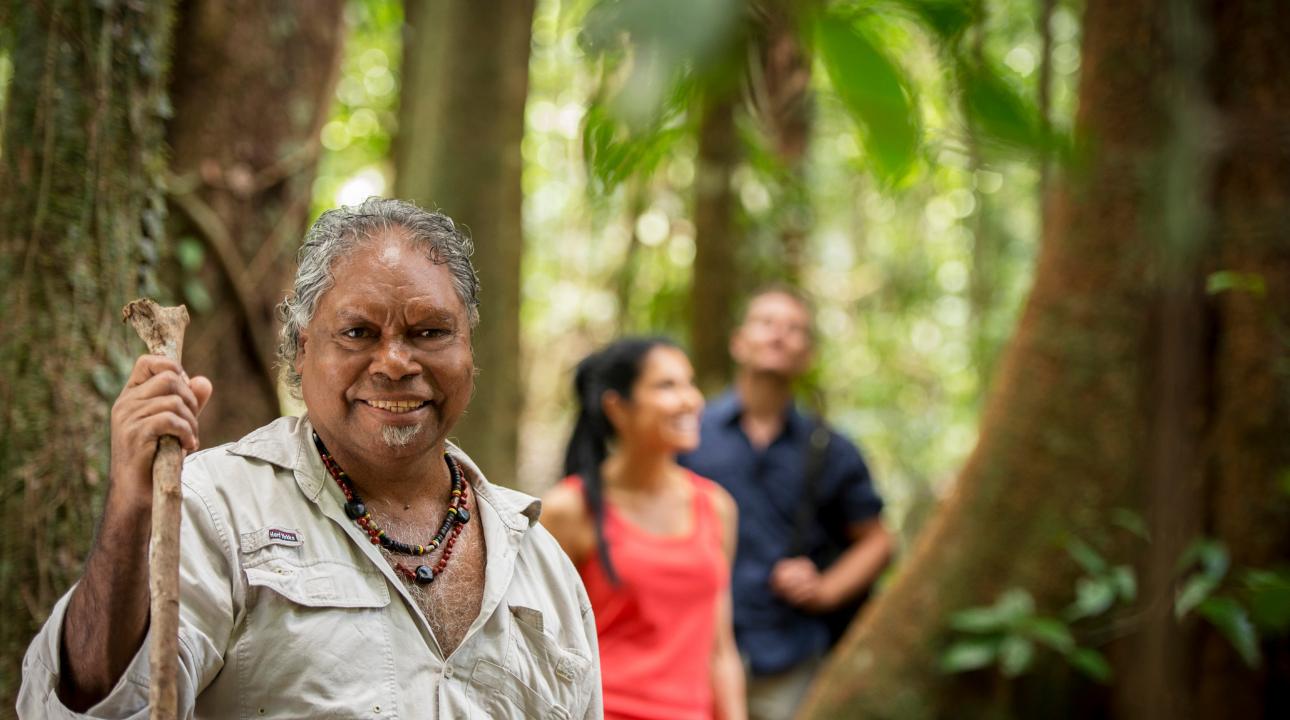 Travel Tip
To gain a deeper understanding of the magnificent Daintree Rainforest and its rich flora and fauna, join one of the Dreamtime Walks. During this guided tour on Kuku Yalanji private land, a local guide will share their ancient knowledge of the rainforest surrounds with you. Learn to identify bush food sources, poisonous plant varieties and its antidotes (often conveniently growing beside each other) and learn to make bush soap and ochre paint + find out more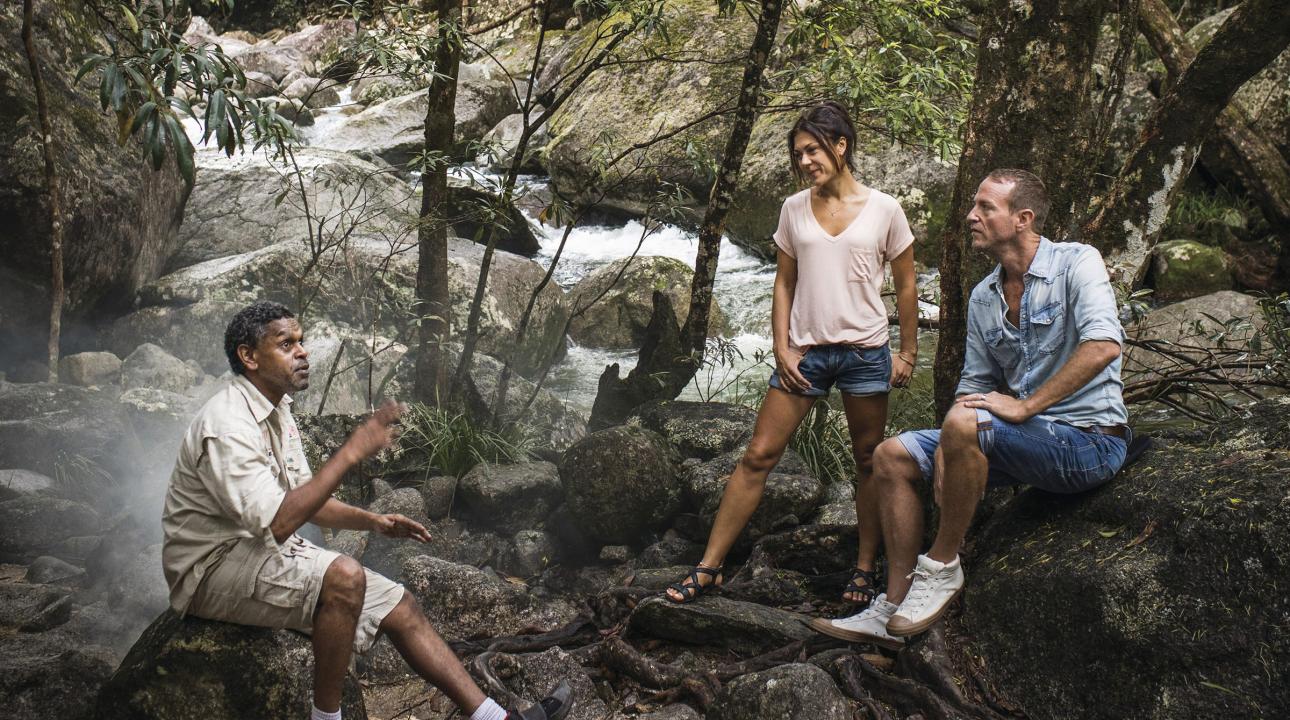 Staying Safe
Safety is your responsibility! Entering the Mossman River can be dangerous and is done at your own risk as the Mossman Gorge is unsupervised and unmonitored. Water conditions can change quickly and unexpectedly due to heavy rain in other areas. Before entering the water assess the conditions carefully and always use extreme caution. Please review all safety information before heading out on your walk.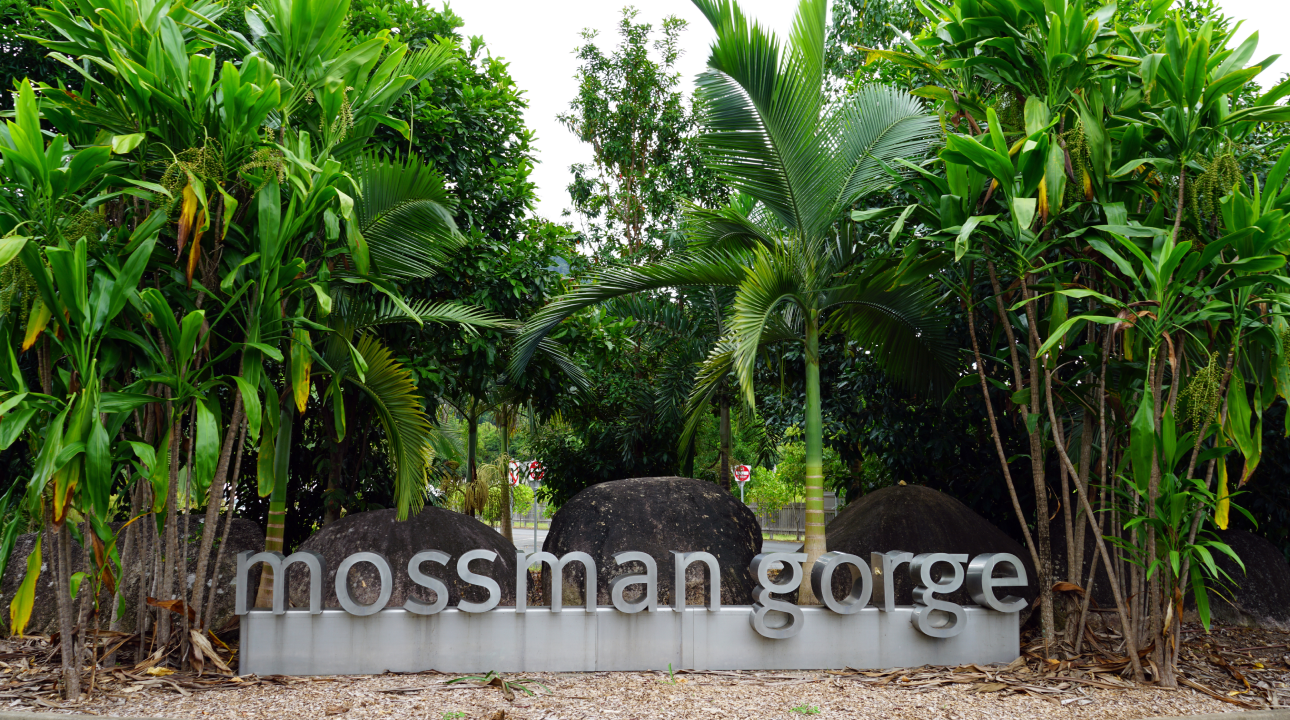 Plan Your Trip to Mossman Gorge
Located just 20 minutes from Port Douglas and 75 minutes from Cairns, getting to Mossman Drive for a morning stroll or a day of exploration is easy. Choose from guided tours, or explore on your own. Learn more about amenities at Mossman Gorge Centre, such as our parking and shuttle bus services, cafe and restaurant, and more.