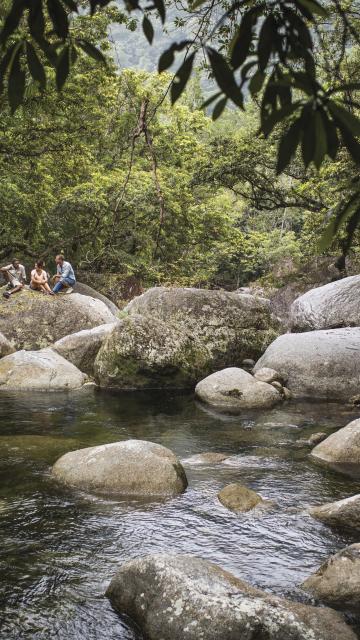 A host of unique experiences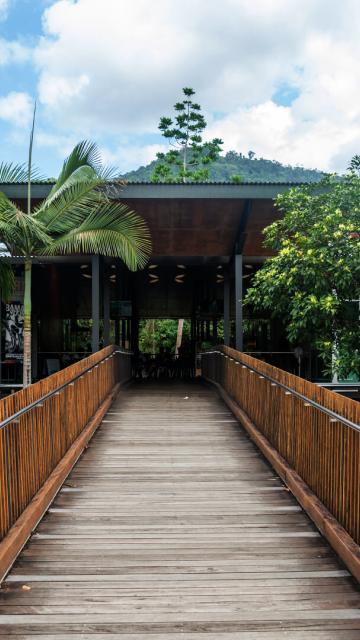 Mossman Gorge Cultural Centre
MORE THAN A GORGEOUS VIEW
When you visit, soak in the local culture and enjoy a genuine Indigenous experience that helps preserve and share Mossman Gorge's rich culture and heritage.
Discover Australia's Ancient Roots
The Mossman Gorge Cultural Centre is an award-winning ecotourism facility conveniently located at the entrance to the World Heritage listed Daintree Rainforest. The Centre is a must-do for anyone travelling in the beautiful Far North Queensland region.
Take part in a range of self-guided walks through the Daintree or for those seeking a deeper understanding of the Kuku Yalanji land and culture, take part in a guided Ngadiku Dreamtime Walk, led by the local Indigenous community.
There are also plenty of opportunities to learn about local Indigenous art and culture at the onsite gallery, as well as tasting some of the Daintree's delicious local ingredients at the Mayi Café.
Dreamtime Walks
Conducted by the local Indigenous people, Ngadiku Dreamtime Walks are guided journeys through Mossman Gorge and the perfect introduction the Daintree Rainforest.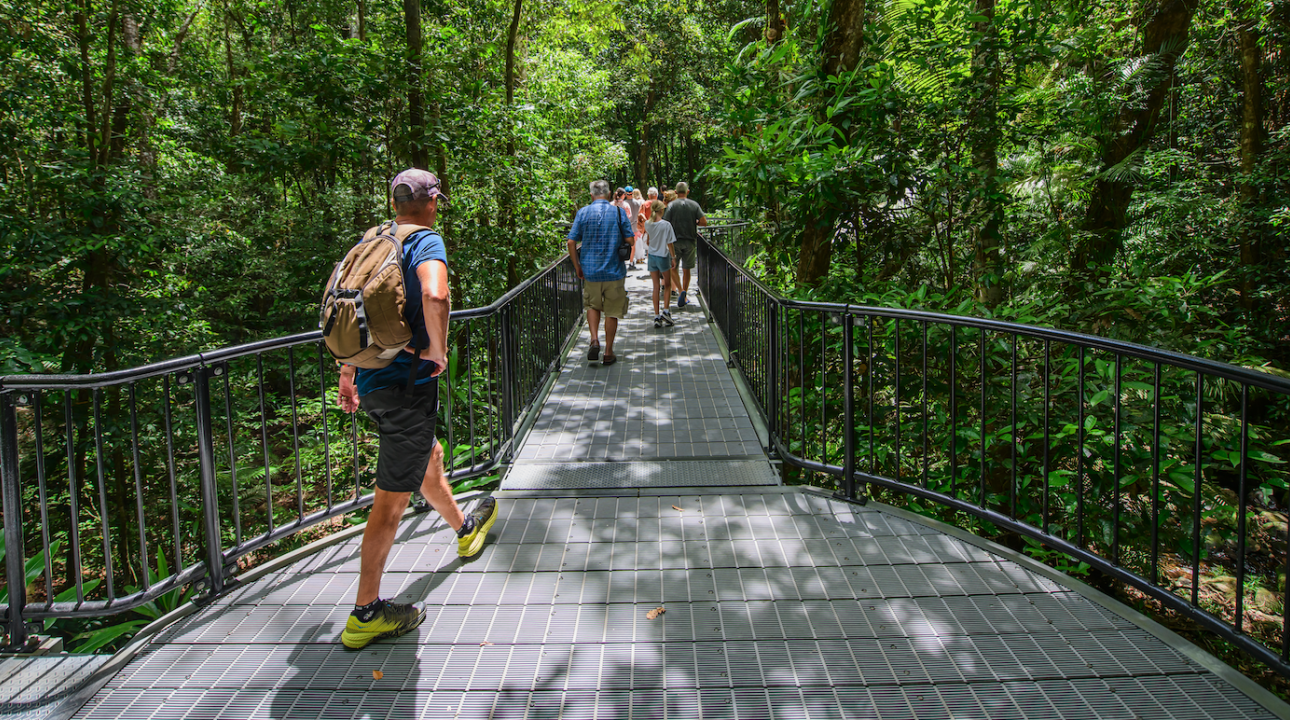 Self-Guided Walks
Soak up the wonders of the national park as you navigate walking trails, including the popular Gorge Circuit.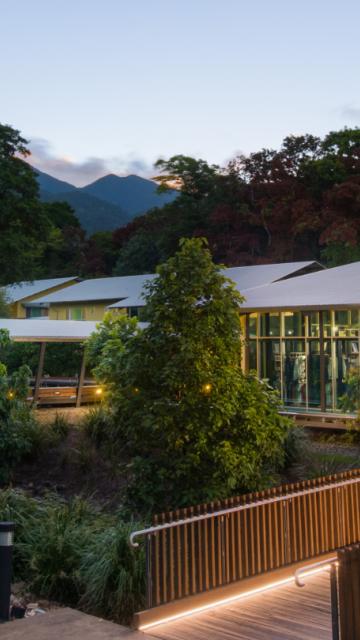 The Mossman Gorge Cultural Centre
Begin your rainforest journey at Mossman Gorge Cultural Centre, an interactive ecotourism experience that introduces visitors to the Daintree Rainforest and the Indigenous communities who have lived here for centuries.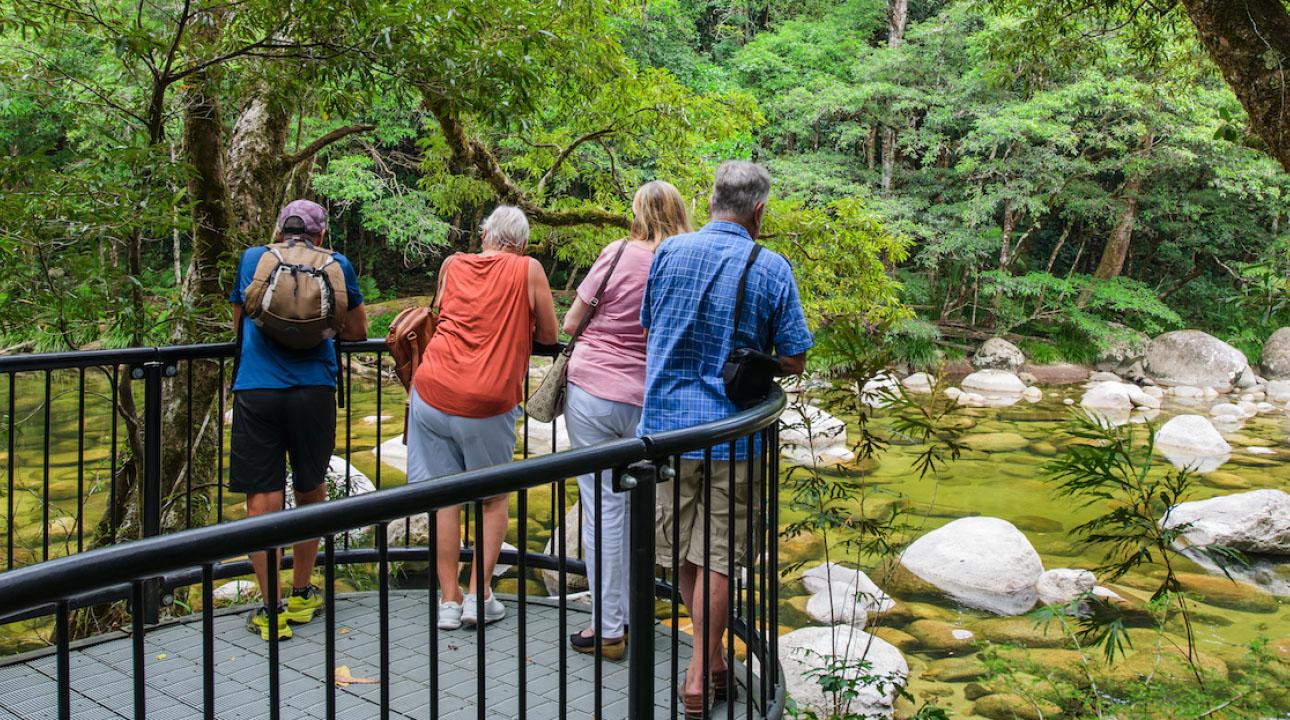 Plan your Trip to Mossman Gorge
Located just 20 minutes from Port Douglas and 75 minutes from Cairns, getting to the Mossman Gorge Cultural Centre for a morning stroll or a day of exploration is easy. Choose from our Indigenous guided tours, or explore the beauty of the Daintree on your own. There is plenty of onsite parking and make sure you allow time to wander through the art gallery and grab a bite to eat at the Mayi Café.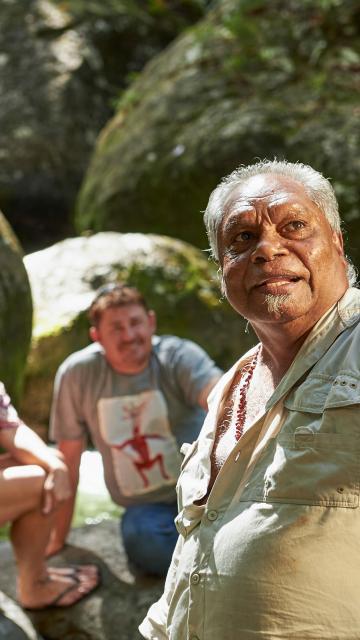 Our Story
The Mossman Gorge Cultural Centre was the vision of Roy Gibson, Traditional Owner & Elder of the Kuku Yalanji community. Roy dreamed of a way to share the beauty, spirituality, and energy of Mossman Gorge – as well as the stories of the people who lived in the area.