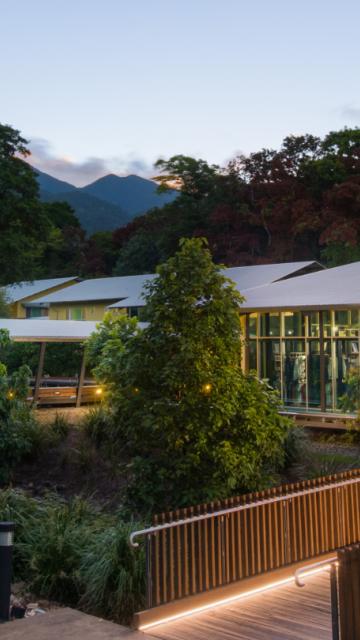 When Roy Gibson was a young man growing up in Mossman, things were very different for Bama (the local Aboriginal people) than they are today. Roy left school at a young age and started working in the area. As he observed how many people came to visit Mossman Gorge, an idea was sparked. Roy realised that there was an opportunity to share the Kuku Yalanji culture with guests, to share and learn from one another, and to make things better for local Indigenous youth.
In 1987, Roy started Dreamtime Walks – guided tours through Mossman Gorge led by Indigenous people. A few years after Dreamtime Walks had been operating successfully, the idea for Mossman Gorge Cultural Centre came to Roy in a dream. "This made me think harder about how to really strengthen and make tourism bigger for our community, for more jobs and to reach more people through tourism and sharing our story," he says. "Tourism can give everybody a chance to really experience the culture and our environment in the Bama Kuku Yalanji way, which helps people to connect with us in a better way, and gives a better understanding of who we are."
Roy's team at Mossman Gorge Cultural Centre are proud and excited to welcome visitors and share their stories and ways of life. "This is our way of keeping our culture alive and walking together as one."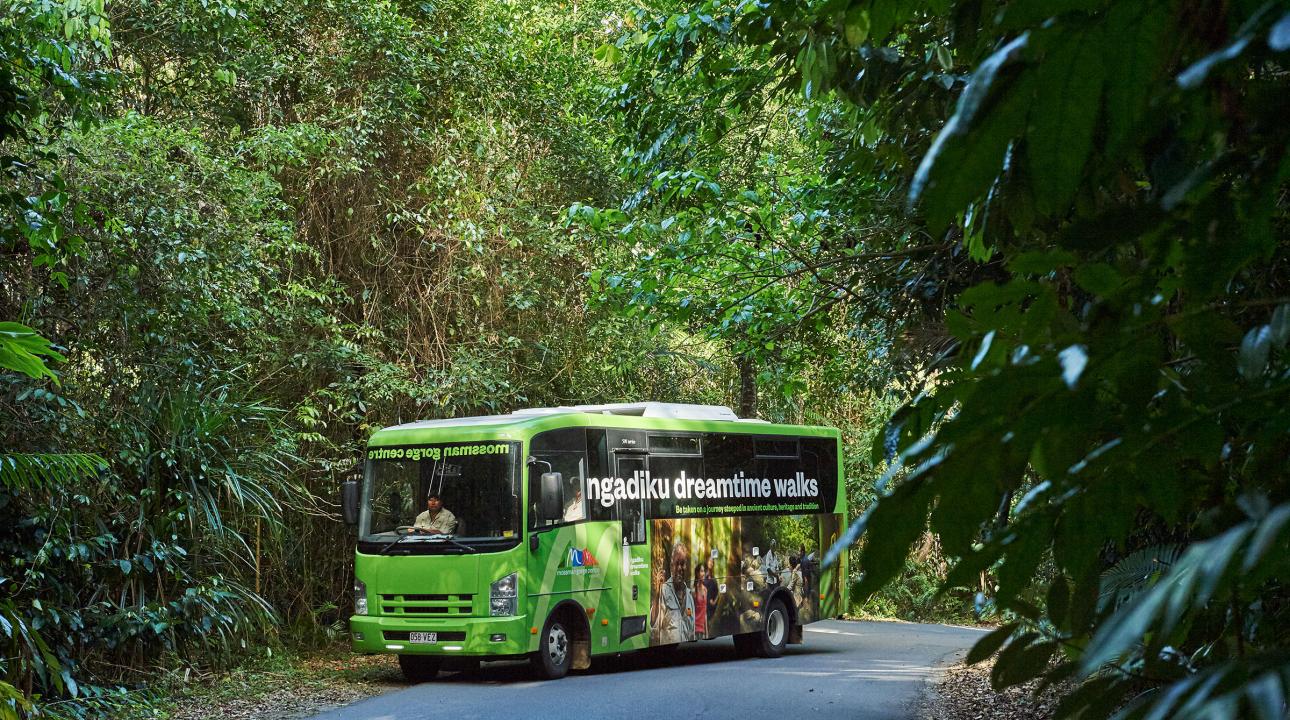 One of the major problems that faced the Mossman Gorge area before the development of the Mossman Gorge Cultural Centre was the high amount of tourist traffic that would use the roads leading into the Gorge. With the area part of the World Heritage Listed Daintree Rainforest, it is vital that every effort is made to ensure the protection of this beautiful landmark for future generations.
The low-emission shuttle bus service operated from the Centre is one of the crucial steps taken to ensure sustainability. The bus service transports visitors safely into the heart of Mossman Gorge for a small fee and visitors can park their car in one of the many spots available at the Centre.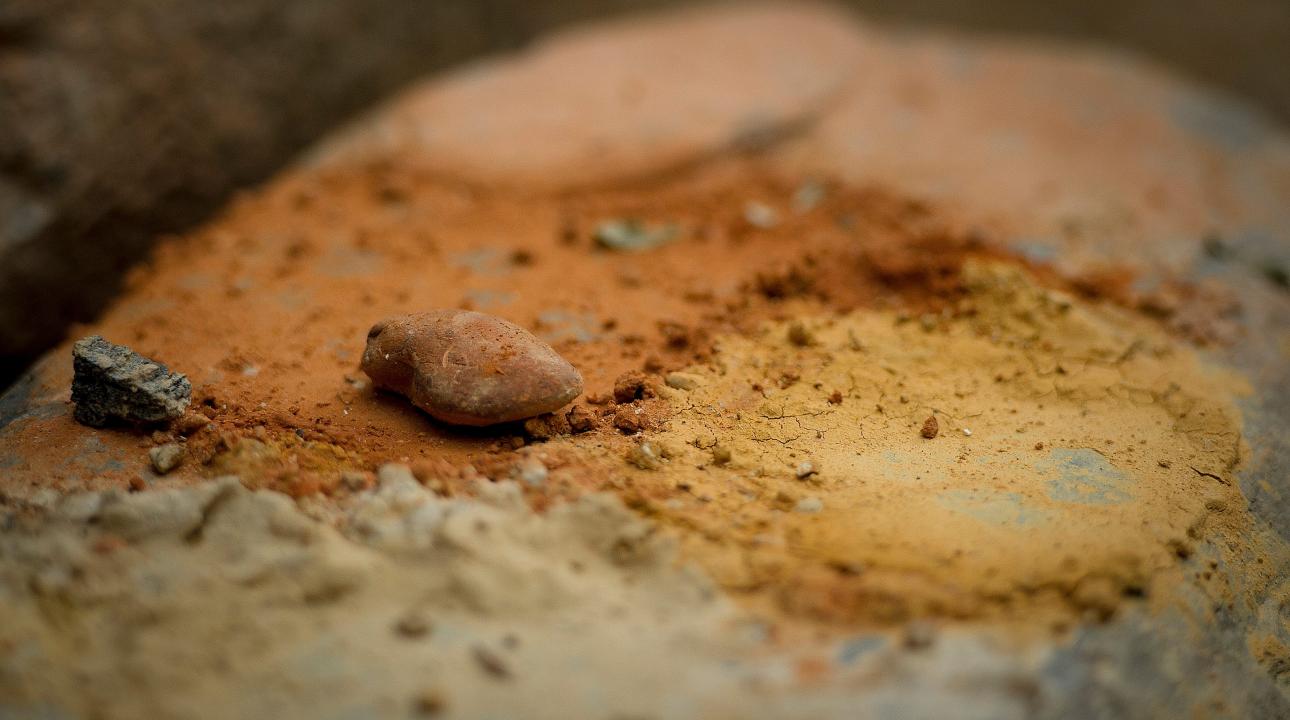 Mossman Gorge Cultural Centre has won the prestigious 2018 Qantas Award for Aboriginal and Torres Strait Islander Tourism in the Queensland Tourism Awards.
The Qantas Award for Aboriginal & Torres Strait Islander Tourism recognises tourism operations that demonstrate authenticity and cultivate a greater understanding of Aboriginal and Torres Strait Islander culture, history and traditions. Mossman Gorge Cultural Centre has now been the Gold award winner in this category three times: in 2018, 2016 and 2014.
Artwork Behind the Mossman Gorge Cultural Centre Logo
Hunting for Mussel (Mukirr Manil), Cameron Buchanan, 2019
In August 2022, Mossman Gorge Centre celebrated 10 years of operation at the entrance of the Daintree Rainforest. To commemorate the anniversary, the Centre was renamed "Mossman Gorge Cultural Centre" to reflect and acknowledge the role the centre plays in educating Indigenous culture. A new logo accompanied the name change, featuring artwork by Cameron Buchanan, a local Yalanji artist and Mossman Gorge Tour Guide.
The artwork is a collection of meeting points, connected by paths and is symbolic of the Kuku Yalanji culture connecting across country. The meeting points also reflect the region's mountain range, Manjal Dimbi, which roughly translated means "mountain holding back". According to Aboriginal dreamtime stories, the large humanoid rock represents Kubirri, who came to the aid of the Kuku Yalanji, when they were persecuted by the evil spirit, Wurrumbu.
© Cameron Buchanan, Hunting for Mussel, 2019