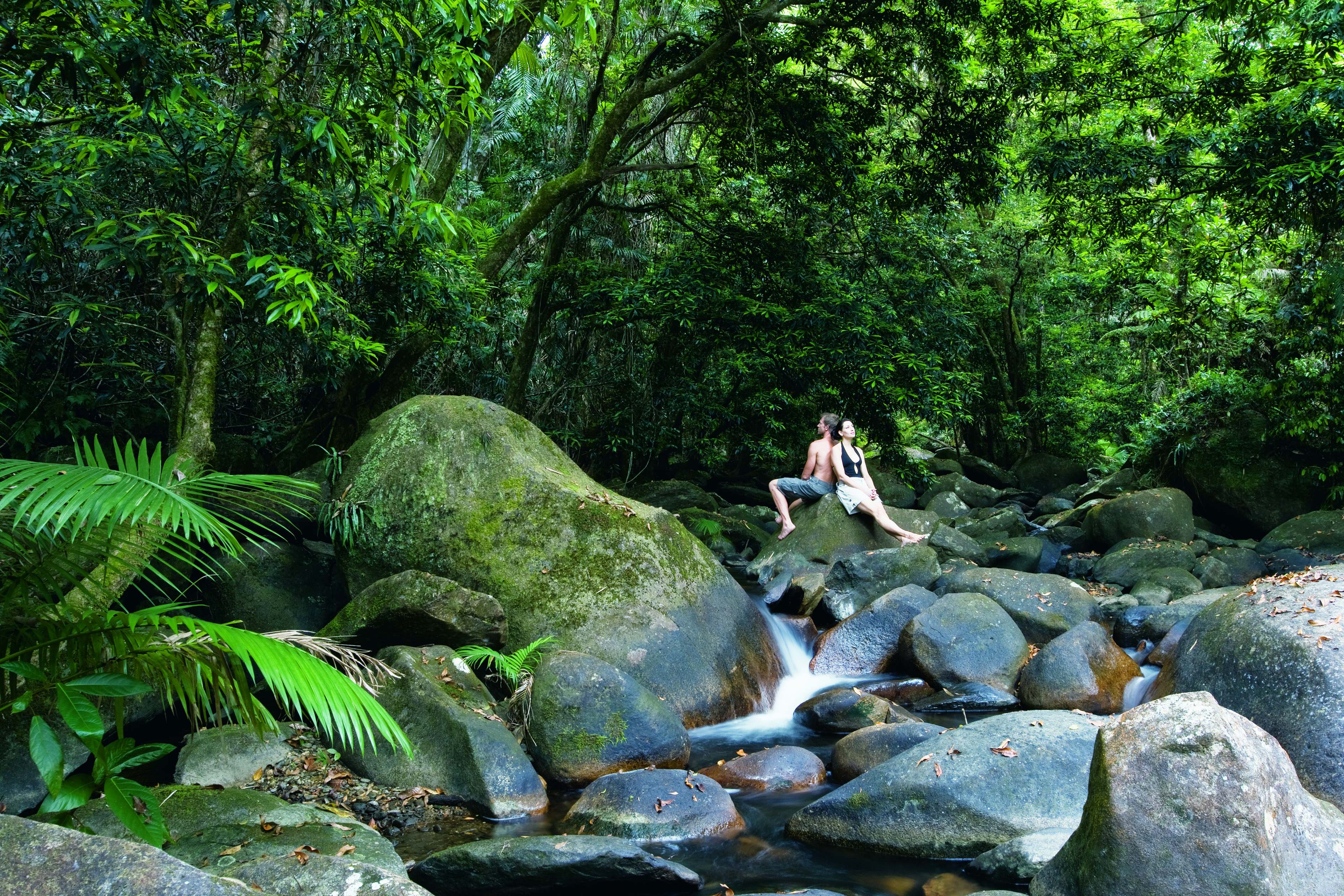 Mossman Gorge Visitor Testimonials
At Mossman Gorge, we value your opinion and are always delighted to receive feedback from visitors to this unique and beautiful part of Australia. Below, you will find just a handful of some of the wonderful feedback our visitors have shared with us. We'd love to hear from you, too: please contact us to share your own Mossman Gorge experience, ask a question, or offer a suggestion about how to make the experience better.
"My partner and I were the only customers who chose the guided experience through the rainforest and habitat of ancient times for the last tour offered in the afternoon. Matt, our guide told us with much expertise, pride, and knowledge about every aspect of his ancestor's way of life. Not only he, but to our great surprise others too, told us about didgeridoos and other aspects of life, and we were fed a really delicious damper and so much more. The tour was a true highlight of our trip to the Tropical North and we would highly recommend it to others. All the best."
"It was wonderful to see Indigenous people working and living in their amazing country, happy, productive, caring for their environment. I can't stop telling people how great it was and it would be wonderful if more Indigenous people could experience this type of life. Congratulations to you all, you are an inspiration. Mossman Gorge is a very special place (as is all of far north Queensland) - it is in a very special place in my heart and I certainly intend to return."
"We had a wonderful experience during our walk and swim, which was one of the greatest highlights of my holiday in FNQ. It is such a beautiful place, and we were very impressed with the Centre. I wish I had spent more time looking at the gallery and gift shop. The quality of merchandise was high."
"My partner and I visited Mossman Gorge yesterday and feel obliged to both congratulate and thank you and your staff. The walk itself is inspirational in every regard. Your facility is world class and is immaculately maintained by staff who are clearly proud of it and happy to work there. Congratulations and thank you all. It was a "dreamtime" made perfect by your staff."
"Best wishes for a great tourism trade. There should be more positive educational places like this all over Australia so the Indigenous people can become proud of who they are."
"It was a return visit for me & I was very surprised with the wonderful changes. Nearly all the changes in FNQ are disgraceful, but not this! I was happy to pay the small fee for visiting."